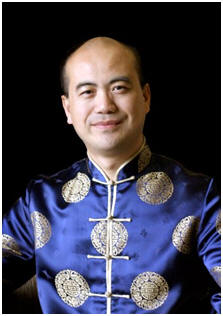 MASTER FENG
SEEN

by

MILLIONS

on National Television

(Today Tonight, A Current Affair, David & Kim etc)


Master Feng, an internationally acclaimed Master of healing and Founder of Tai Dow® , will reveal why the secrets that saved his life can dramatically enhance your health and life. As an enlightened Master, he has been sharing his special gift with the world for over 20 years, and has helped over 100,000 people get their health and happiness back.

In childhood, Master Feng suffered anxiety and stomach aches, depression and chronic fatigue. Nothing worked for him until he learned a special technique from his village Master in China; then all the symptoms began disappearing.

It literally saved his life and he knew he had a gift to share!

Tai Dow® is the result of his research into the best that modern and ancient Chinesescience has to offer. It developed out of the vast laboratory of successful experiences with the problems of thousands of people in all walks of life.

Master Feng has lectured at La Trobe University, Melbourne University and was Chief Advisor to Shantou University Healing Centre in China.