Qigong healing Classes, Advanced medical Qi Gong called Tai Dow®
Discover the "CURES" in You.
"No matter what illnesses or health conditions you have: eg stress, cancer, aids, stroke, diabetes, depression, anxiety, emotional pain, or ANY mental, physical issues; and anything that your Doctors can't help you any more. As long as you are determined to do ANYTHING to get better, I can help you! In 3 Days, your symptoms will be reduced dramatically or it's free"- Master Feng
Find out why others call Tai Dow®...
"The World's # 1 Drug-Free Healing Program".
One Day Tai Dow® Program for FREE*.
(
*See "3 Different Enrolments" on this page for details.)
and Experience Supernatural Powers
Master Feng will give you a FREE supernatural Stress & Health reading by using my X-Ray Eye ability to "SEE" health issues ( past, present and future), as well as phychic guidance to business or life issues (A $2000 Value)
Success Stories!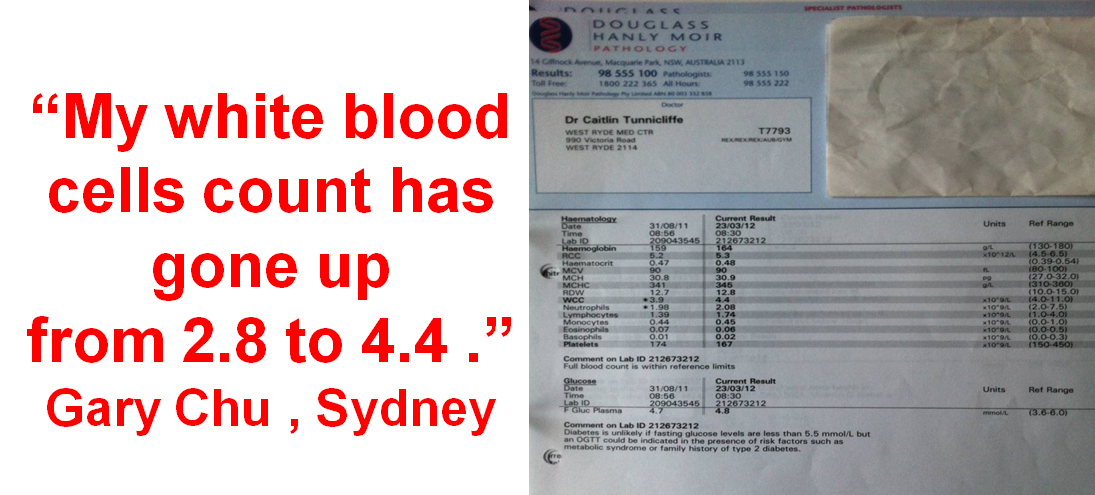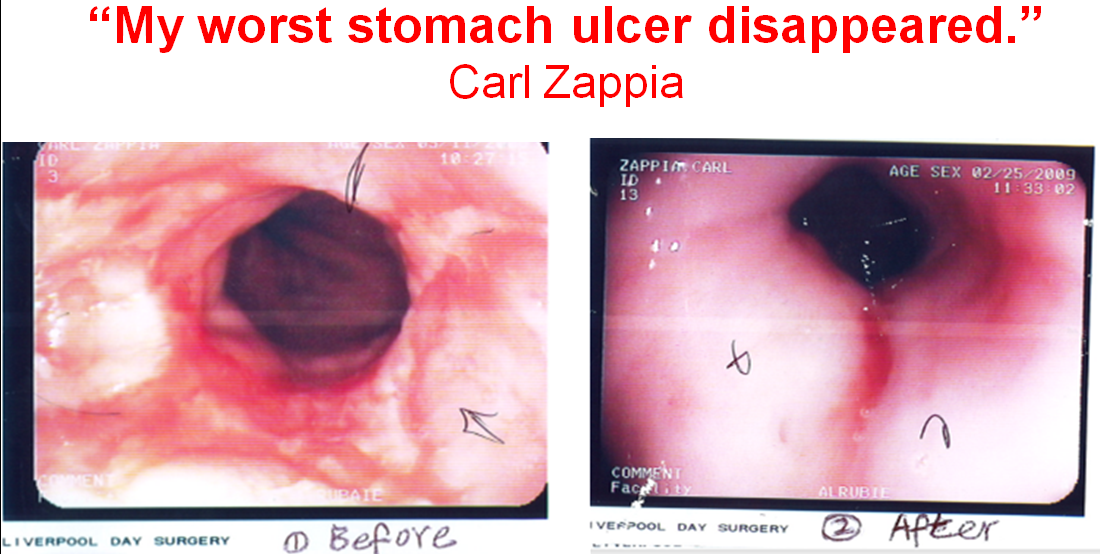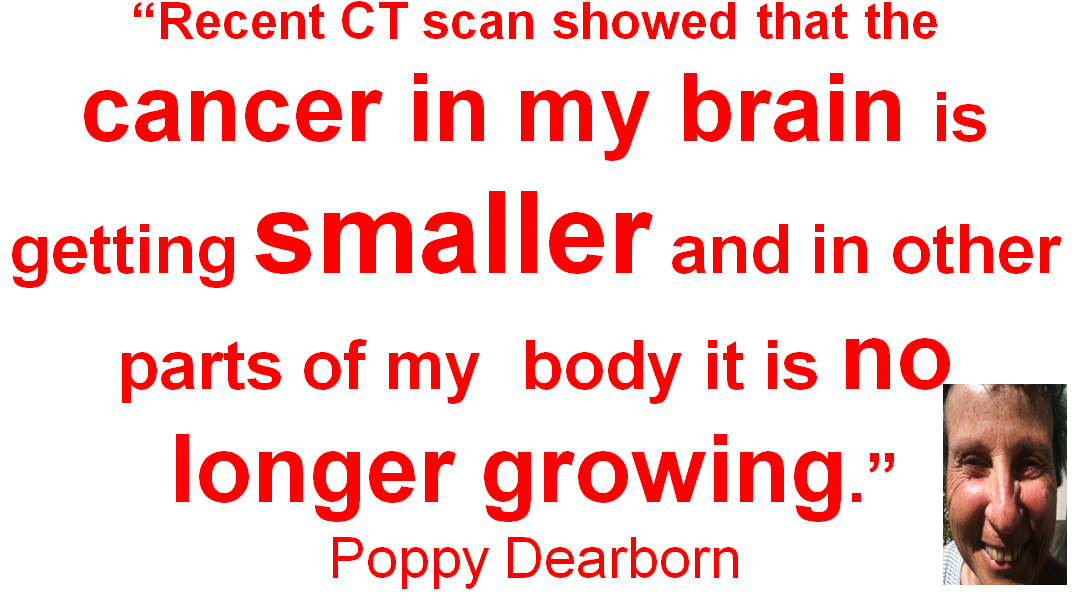 The Master with God Given Ability of X-Ray-Eyes
Introducing Master Feng!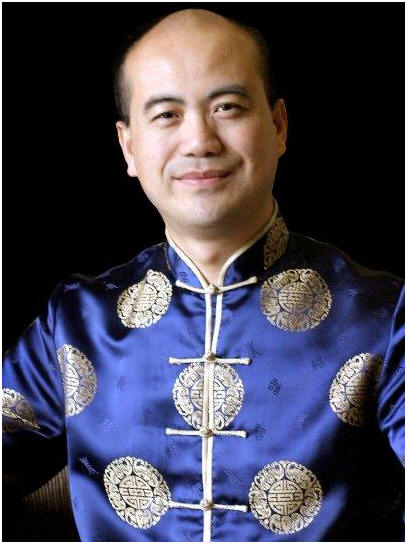 Master Feng is on a mission to heal and unite the world through his God Given Gifts of X-Ray-Eyes and the
Miraculous Healing Powers of Tai Dow
®
.
S
EEN
by
M
ILLIONS
on National Television
( Channel 7's Today Tonight, Channel 9's A Current Affair, Channel 10's David & Kim etc)
Master Feng was born in China. At 8 years of age, he told people that God, Laozi, Buddha and other ancient Chinese Masters were talking to him during

his special meditation (Part of Tai Dow®

), and they were going to use him to help the world! however, the comments he received initially from others weren't anywhere near pleasing....until he started seeing energy channels of total strangers, and telling them of their health conditions, even the hidden cause of impending deaths!
with the help of the Divine, he could just simply look at you and tell you about your health conditions, not only current health conditions, but past and future as well.
He even look into the future of a person's money, business, love and success, guiding people to the right directions, and avoid potential pitfalls.
He can see the Feng Shui energies of a home or office, telling people about their lives and business situations before they even open their mouths!
He started conducting large scale healing seminars at the age of 17.
20 years ago, he was invited to lecture at La Trobe University & Melbourne University initially, then, due to his exceptional talent, he was granted permanent residency in Australia.
By using his special reading ability, he has also successfully forecasted four US Presidential and Australian Federal Elections on National media.
Video: Master Feng predicted Obama's win among all candidates, and while he was trailing behind John McCain and Hillary Clinton, nearly one year in advance.
What is
Tai Do
w
®?

Based on the guidance he received from God, Buddha and other ancient Chinese Masters, and the research into the bible of Chinese Medicine and two Nobel Prize Winning research*, a natural, effortless, simple, scientific technique has been developed called
Tai Dow®
.




Tai Dow®
is a simple, enjoyable practice that naturally integrates into your everyday life. Practiced for 20 minutes in the morning and evening, while walking, lying, standing or sitting
.
Now, this Day-1 Free Tai Dow® Course Will Teach You:
ü How To Feel STRESS FREE
ü How To Achieve instant Meditation and relaxation
ü How To Overcome ANXIETY and DEPRESSION
ü How To Be full of ENERGY
ü How To Not suffer CHRONIC FATIGUE
ü How To Combat HEART DISEASE, STROKE and CANCER
ü How To Enjoy dramatically improved HEALTH when NOTHING has been working
ü How To Get significant relief of PAIN and discomfort of chronic illnesses
ü How To Be FREE from EMOTIONAL BLOCKS
ü HOW TO SLEEP well, have good MEMORY and CIRCULATION
ü How To Overcome symptoms of Menopause, Asthma, Arthritis and Diabetes.
ü How To Discover the ancient secret of the Fountain of YOUTH
ü How To Have a better SEX LIFE
ü How To Significantly boost your CONFIDENCE and SELF ESTEEM
ü How To Be HAPPY, feel YOUR BEST
ü How To Eliminate ANGER, TRAUMA, FEAR and self sabotaging behaviours
This Day-1 FREE
Tai Dow® course will set you on the path to be the person you want to be: calm, relaxed, balanced, energetic, focused, healthy and happy.

Bo
ok a seat and see
for yourself the extraordinary power of Tai Dow®
.
Success Stories:
"My doctor told me to go home and write a will, but with Tai Dow®, I'm feeling 100%. After 12 years of being bedridden and in and out of hospital, having some energy again made me feel alive again after so long! I am now feeling zero pain, zero sickness. My life is very happy." Mark Miller, High School English Teacher.
"I had been given a death sentence (terminal heart and lung disease) in Western medicine. Nothing was working. This is the only thing that has worked. It has brought me back to live and enjoy life." Medical Research Scientist, Sharon Rudd.
"My blood pressure has dropped from 195/100 to 140/85." Lourie Trewin
"I'm 55, but feel that I'm 30. My energy levels are the best they've been for the last 25 years." Walter Grassham


"I was sceptical. Now I am virtually free of pain. I feel full of energy." Jolanta Orlowski.
Master
Feng
will reveal the secrets that saved his life. He will show you how to dramatically enhance your health and life. In just one day you will learn the secrets that you have been searching for life.
In Day 1 Free Tai Dow Course, You'll Discover:
You'll find out how Nobel Laureate Professor Otto Warburg's extraordinary scientific breakthrough meets with ancient wisdom to help combat cancer and other chronic illnesses.

You'll learn the NEWLY DISCOVERED single cause of all mental, emotional and physical health problems.

You'll discover how to achieve instant calm and inner peace.

You'll find out how to increase your energy, stamina and vitality in minutes with this simple and powerful technique.

You'll learn a powerful technique to increase the production of a natural bacteria killer in your body - Nitric Oxide. It protects the heart; stimulates the brain; improves your sex life; prevents the formation of thrombi; acts as a weapon against infections, as a regulator of blood pressure and as a gatekeeper of blood flow to different organs.

You'll discover how Tai Dow® can help you to overcome depression and anxiety. Tai Dow® can lift your mood allowing you to enjoy life to the fullest.

You'll feel more empowered and in control of your life.

You'll find out an important factor in loosing weight which does not involve diet or exercise

You'll discover the new theory behind the fountain of youth and longevity.

You'll find out secrets to significantly boost your confidence and self-esteem, creativity, intelligence and memory.
3 Different Enrolments
*Option 1: Book a Standard Seat (A $5695.00 Value):
Day 1 Free, Day2+Day3=$100.
You could decide on day1 if you need to continue on day 2+3, or upgrade to vip/premium. however, you are not obligated to attend Day2+3.
Bring a notebook, pen and an open mind, and
You will receive:
1.
FREE Day1 tuition - Be prepared for one day of the most lifechanging and mind blowing healing experience. (Valued at $1000.00)
2. FREE Standard Health Reading - with his phenomenal, supernatural x-ray ability, Master will give you an instant scan and verbal report on your stress, health and happiness ( Valued at $500.00)

3. FREE Standard Psychic Reading - The world's most insightful,accurate guidance of your life on any chosen area of your life, with X-Ray Phychic ability of Master Feng ( Valued at $500.00) (One Matter per attendee)
4. Unique opportunity: to attend Day2+Day3 for only $100 (Valued at $3695) .
Option 2: Upgrade to Premium Enrolments
to Leverage this most amazing opportunity ( 10 Seats Only).
Only $1995 (A $10,000.00 value) per Enrolment.
As a Premium Enroment, You will receive all the benefits of Standard seat, plus:
Entire 3-Day Tai Dow® healing experience and tuition ($ 4,000 value)

Premium Seating (A $500 value)

Premium, valueable Material -

A special, comprehensive Course Material. (A $1500 Value - $1500 is n

ot the value of paper and ink. It is the value of this unique life changing information which is not available anywhere else in the world. )

Premium Health Reading - for up to 2 family members/friends ( Valued at $1000.00)

Premium Life guidance - Unlimited

number

of Matters, for up to 2 family members/friends ( Valued at $2000.00)
For $10,000.00 value, the fee is only $1995, Reserve your Premium Seat now.
Option3: (Recommend for the most value)
Upgrade to VIP Enorlment (10 Seats Left) to Fully Leverage This Once-In-A-life-Time Opportunity
Only $3695 (a $75,000.00 value) Per Enrolment.
As a VIP Enrolment, you will receive everything and the entire value of $10,000.00 in Premium Enrolment, plus:
Priority Seating ( A $500 Value)

$16,000.00 Personal, comprehensive ongoing health consultations - Starting from day 1, within 12 months, Master Feng will provide you with ongoing energy health guidance. (Valued at $16,000.00)

VIP Health Reading - for up to 5 family members/friends ( Valued at $3000.00)

VIP Life guidance - Unlimited number of Matters, for up to 5 family members/friends ( Valued at $4500.00)

VIP Tai Dow Course Materials ( 2 different sets, valued at $2,000.00)

Two Evening Special advanced tuition and healing sessions – (valued at $4000 )

One Year Life guidance- means that any issue arises in your life, you can seek Master Feng's guidance - Valued at $15,000.00

One Year Tai Dow® practice adjustments support ( A $25,000.000)
As a VIP Enrolment, for $75,500.00 value, the fee is only $3695
At this low price for such great value, we expect Limited VIP seating will be sold out quickly. First come, first serve — reserve your seat now.
Iron Clad Money Back Satisfaction Guarantee
We are confident the extra ordinary extra values that you receive. It will dramatically improve your health physically, mentally and emotionally.
If, by conclusion of the third day of the course, you are not satisfied with your purchase and you are not convinced Tai Dow® is the most powerful technique that you've ever experienced; That it really does everything we've claimed and worth hundreds of times your investment, your full refund request will be honoured promptly and courteously! No questions asked.
Are You Facing Challenges with Your Mental, Emotional and Physical Health?

Due to space limitations, specially priced Premium and VIP seats are extremely limited. We will not be able to add more capacity once those gifted seats are gone.
Reserve your seat now and give yourself a chance to change your life for the better.
Tens of thousands of lives have been changed, it can change yours too!
If you want to dramatically reduce stress, depression, anxiety and increase energy levels, reserve a seat at Day 1 FREE, Tai Dow® Course..
If you don't want to lose your relationships, and your ability to earn money due to ill health , reserve a seat at Day 1 FREE, Tai Dow® Course..
If ill health and unhappiness have ruined the quality of your life, reserve your seat at the Day 1 FREE, Tai Dow® Course.
If you have chronic or terminal health problems and your doctors can't do anything about it — reserve your seat at the Day 1 FREE, Tai Dow® Course. .
If you are worried about dying early and can't take control of your life — reserve your seat at Day 1 FREE, Tai Dow® Course.
Call Now to Avoid Disappointment
All seats are extremely limited, especially the VIP ( 10 seats) and Premium Seatings (10 seats). To ensure you fully leverage the Feng Shui Intensive Program and receive those extraordinary additional values, book your seat now.
2016 Schedule
SYDNEY Tai Dow
Course
:



3 Days: 8am-1pm Fri 29, Sat 30 and Sun 31th July 2016,
Venue:
Adina, 55 Shelley Street, Sydney
Melbourne Tai Dow Course
:


3 Days: 8am-1pm Fri 12th, Sat 13th and Sun 14th Aug 2016,
Venue:
Adina, 88 Flinders Street, Melbourne
How To Secure Your Seat
If you wish to attend Day 1 FREE tuition for an amazing experience:
Please email number of attendees , full names, email addresses, mobile numbers and city to qi@masterfeng.com or call 1300 361 678 .
If you wish to pay $100 for the value of $3695 to attend Day2+Day3
OR
for VIP or Premium Bookings, Please: DEPOSIT or EFT : National Australia Bank, Account Name: MFI,
BSB 083-054,
ACCOUNT # 79 843 1423 , Please make sure your NAME is SHOWN as PAYEE. Email: info@taidow.com
or call to let us know once completed
All you have to do is to accept this life changing GIFT
and discover how incredible Tai Dow® is for yourself. Don't miss out. This most enlightening, information packed weekend will change your life ... forever...
RESERVED BOOKINGS ONLY

This Seminar will SELL OUT! LIMITED SEATS!
HOTELINES:


1300 361 678
(24hrs, 7 Days)
If your have gone through cancer treatment or cancer therapy, or depression anxiety chronic fatigue syndrome treatment or therapy and nothing was working; if you are looking for Qigong (chi kung) classes, advanced medical qi gong healing, meditation and relaxation, and chi gong exercises, then please ring Master Feng Institute 61 + 3 + 541 00 333 and join one of our classes in
Melbourne, Victoria; Sydney, New South Wales; Brisbane, Queensland and Perth, Western Australia. Please enquire about our Seminars in some American cities eg.
San Francisco
,
California
,
New York
,
USA
-
United States of America
,
London
,
UK
United Kingdom
. Students often travel to Seminar venues from many countries and cities including Kuala Lumpur, Malaysia, Singapore, British Columbia, Canada, as well as Darwin, Northern Territory; Adelaide, South Australia; Canberra, Australia Capital Territory and Hobart, Tasmania.